Hello,
 One of my customers noticed an issue when trying to add Code Parts to Expenses in Aurena. When they select any Code Part and click "Save" it shows a green check and says "Expense Edited". However, nothing is actually saved. The Code Part fields are left blank and when you check IEE they are also blank. I ran a test by entering the Expense in IEE and adding Code Parts to see if it worked and sure enough it did. I then checked the same Expense in Aurena and I could see the Code Parts that I attached on the Expense lines. 
Has anyone seen this issue? I am about to report it as a bug but wanted to reach out to the community before I did for any possible solutions. My customer's end users only use Aurena so using IEE instead is not a solution unfortunately.
Additional info: They are using Apps 10 UPD8
Thanks in advance for any help!
Thank you!
   Nik  
Best answer by Lasanthi Jinadasa 11 June 2021, 07:27
Hi Nik,
Thank you for the details. 
You are correct. It seems there is an issue with the line code parts in UPD8. But, that is already fixed in the latest environment.
Instead of editing the expense or Mileages, you can use Set Code parts option in the header as below. But of course it will then update all expense lines with the set values at once.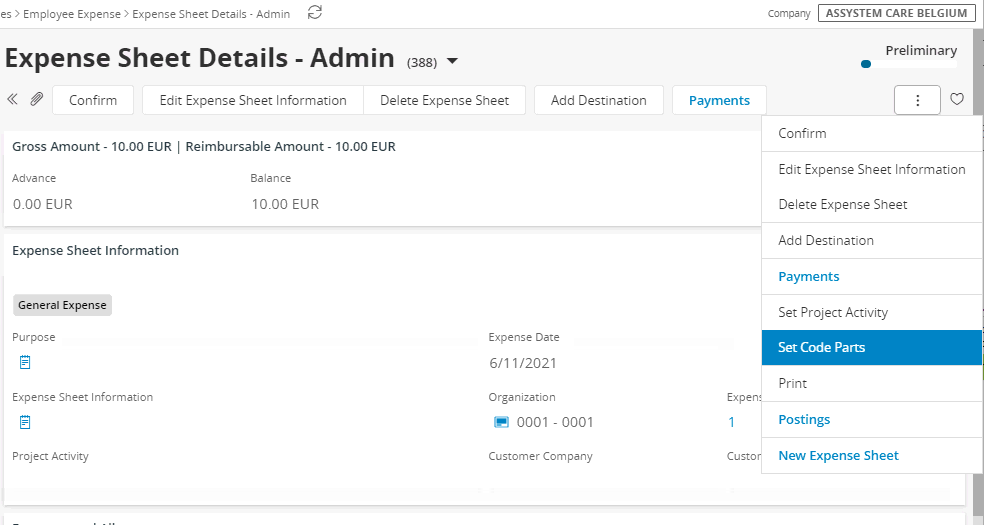 The issue will get fixed once you will be updated to the latest updates. Please report a support case for further investigations and see if you can get a particular fix.
Best Regards,
Lasanthi
View original