Hi all,
One of our clients has an issue in the unit cost calculation of inventory parts in the inventory value per period. Please see the screenshot below.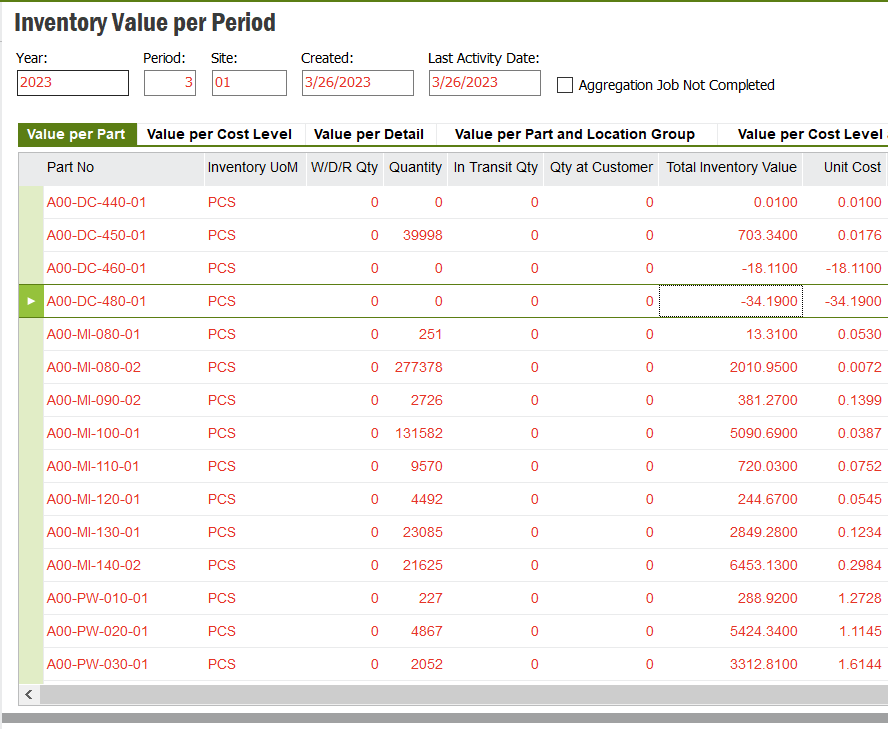 There seems to be a value for quantities that are zero. And the Unit cost seems to be the same as the total inventory value  for these parts.
Any reason why this happens?
Your assistance is highly appreciated.
Thank you,
Nisha