We have posting proposals that are unbalance due to missing information. The problem is, the information isn't as specific as the users would prefer.
For instance - we have a posting proposal here, where we have received an invoice but the PO was already fully utilised. Normally that would entail someone logging a change order, but the message is a little generic: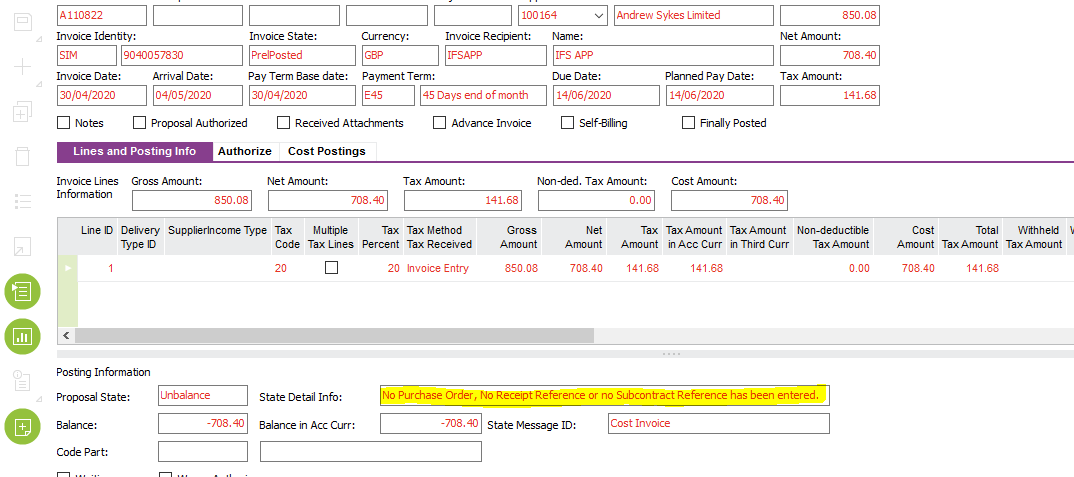 This one does have a PO, but there is no balance left so cannot be receipted.
Can the message be changed? I would more expect this message id to be 'NOARR'
NOARR

Arrival is missing on the entered Purchase Order(s) or no Invoicing Advice entered.