Hi, 
    In IFS Aurena or IEE , by which menu I can attache parts into Handling Unit?
    eg: in there are 10 parts-A  in stock, I would like to put 5 in Box-1 and other 5 in Box-5.
    ※in WaDaco, I know we have "ATTACH_PART_TO_HANDLING_UNIT" procss ,
     but in Aurena or IEE , I Cannot find similiar menu.
Best answer by Susith Setunga 8 April 2021, 09:44
You can attach existing parts in stock to handling units by below steps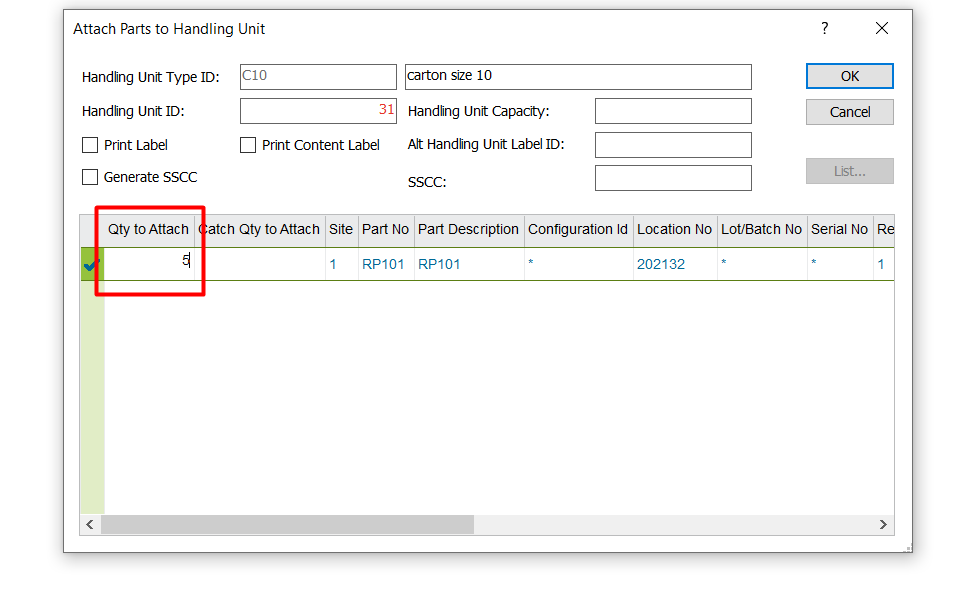 in Aurena;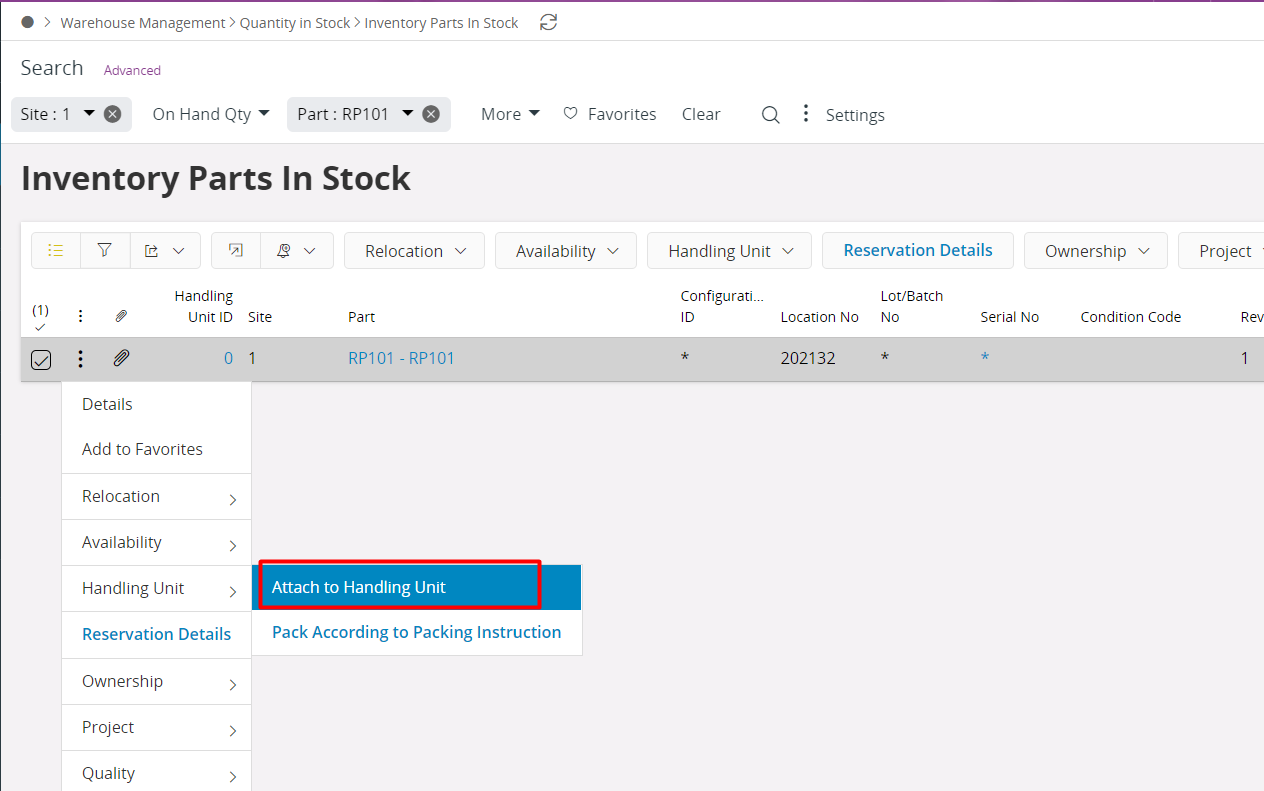 View original