Hello,
I am trying to find a way to easily replace obsolete work task templates in IFSAPPS10. I found a thread about the same questions, but it is not clear to me.
Obsolete revisions on PM Actions | IFS Community
Currently the only effective method known to me is as follows.
Create Work Task Template Revision
Create revision on relevant PM Programs
Replace Work Task Template in PM Programs
Apply new revision on relevant objects
Correct Start Value (effective change date)
This seems to be a lot of work, so I found the function: Replace Obsolete Work Task Templates On PM Actions. But this does not update existing active PM Actions.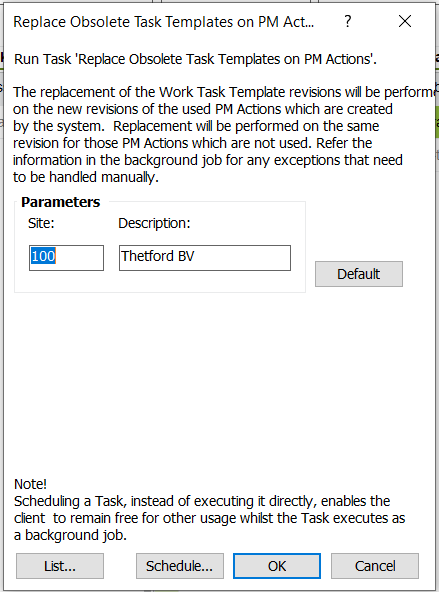 So I found the thread and was hopeful to try to change the Work Task Template via RMB on the header. Unfortunately, I am unable to try this due to the fact it keeps being grayed out. 
Several tests later, trying out new revisions, status changes. I remain unable to select these options.

Can someone help me?